Meet Our Gift Planning Staff
Julie E. Cox, FAHP, CFRE
Vice President and Chief Development Officer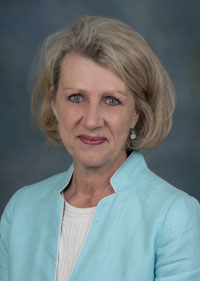 Julie Ellsworth Cox, FAHP, CFRE, holds the position of Vice President and Chief Development Officer for LifeBridge Health (LBH) in Baltimore, Maryland. LBH consists of four acute-care hospitals. LifeBridge Health is one of the largest, most comprehensive providers of health services in Maryland. LifeBridge Health includes Sinai Hospital, Northwest Hospital, Carroll Hospital, Levindale Hebrew Geriatric Center and Hospital, and Grace Medical Center. In addition, it has a 201-bed nursing home, five Foundations, and various other not-for-profit and for-profit businesses and joint ventures.
LifeBridge is recognized as a 2019 High Performing organization by The Association of Healthcare Philanthropy (AHP), accounting for the top 25% of all reporting health system fundraising programs. Under Julie's direction in fiscal year 2020, a total of more than $28 million was received in private and government support towards LifeBridge's strategic initiatives including capital, technology, and research.
Julie's area of expertise is building a comprehensive development programs with an emphasis on transformational gifts in collaboration with the executive team, board members, and physicians. Of the $16 million raised in private support in 2020, a total of $13.4 million (83.6%) was received in gifts of $10,000 or more. A total of $8.2 million (43%) of private major gift support was received directly from, or through, the efforts of Board members across the health system.
Julie received her Certified Fund Raising Executive (CFRE) in 1997 and her Fellow Certification (FAHP) in 2012, which is the highest certification possible in the health care development profession.
Joel L. Simon, Esq., AEP®
Director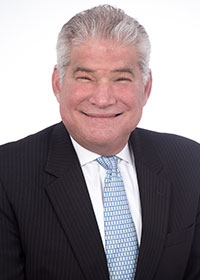 Joel L. Simon has worked at LifeBridge Health in Baltimore since 2004 and has personally raised more than $38 million for LifeBridge Health hospitals. With roots dating back more than 140 years, LifeBridge is a four-hospital 1,144-bed system providing acute, chronic, and nursing care to the Baltimore metropolitan area.
Prior to his employment at LifeBridge, Simon spent six years as director of planned giving at a Baltimore community hospital. Before that he had a varied career as a lawyer, computerized research consultant, and commercial real estate finance officer. He is a licensed member of the Maryland Bar.
Simon is a committed volunteer. He is co-founder and co-chair of a free legal clinic, a board member of the Chesapeake Planned Giving Council and the Baltimore Estate Planning Council, and serves on the AHP Standards Leadership Advisory Committee. He is also a board member of his local Jewish Community Relations Council and the state policy chair for Autism Speaks. He previously served as a volunteer lawyer for the ACLU of Maryland, on the boards of a men's transitional housing facility, a community soup kitchen, and his synagogue, and on numerous committees and task forces for professional, community, and philanthropic organizations. Simon is the recipient of several awards and commendations for his community activities.
Simon has spoken at numerous national and regional conferences on different aspects of fundraising. He is a contributing editor to a major publication on fundraising and federal privacy regulations (HIPAA) and has lectured to national audiences on the subject.
© Pentera, Inc. Planned giving content. All rights reserved.
Disclaimer